STYLPRO Pure Red LED Facial Device
Step into the world of rejuvenation with the STYLPRO Pure Red LED Light Therapy Facial Device. Experience the power of advanced LED technology combined with the soothing warmth of the heated glass head. The STYLPRO Pure Red LED Light Therapy Device targets deep into your skin, helping to stimulate collage production and promoting a natural, radiant glow.
Embrace your skin's natural glow!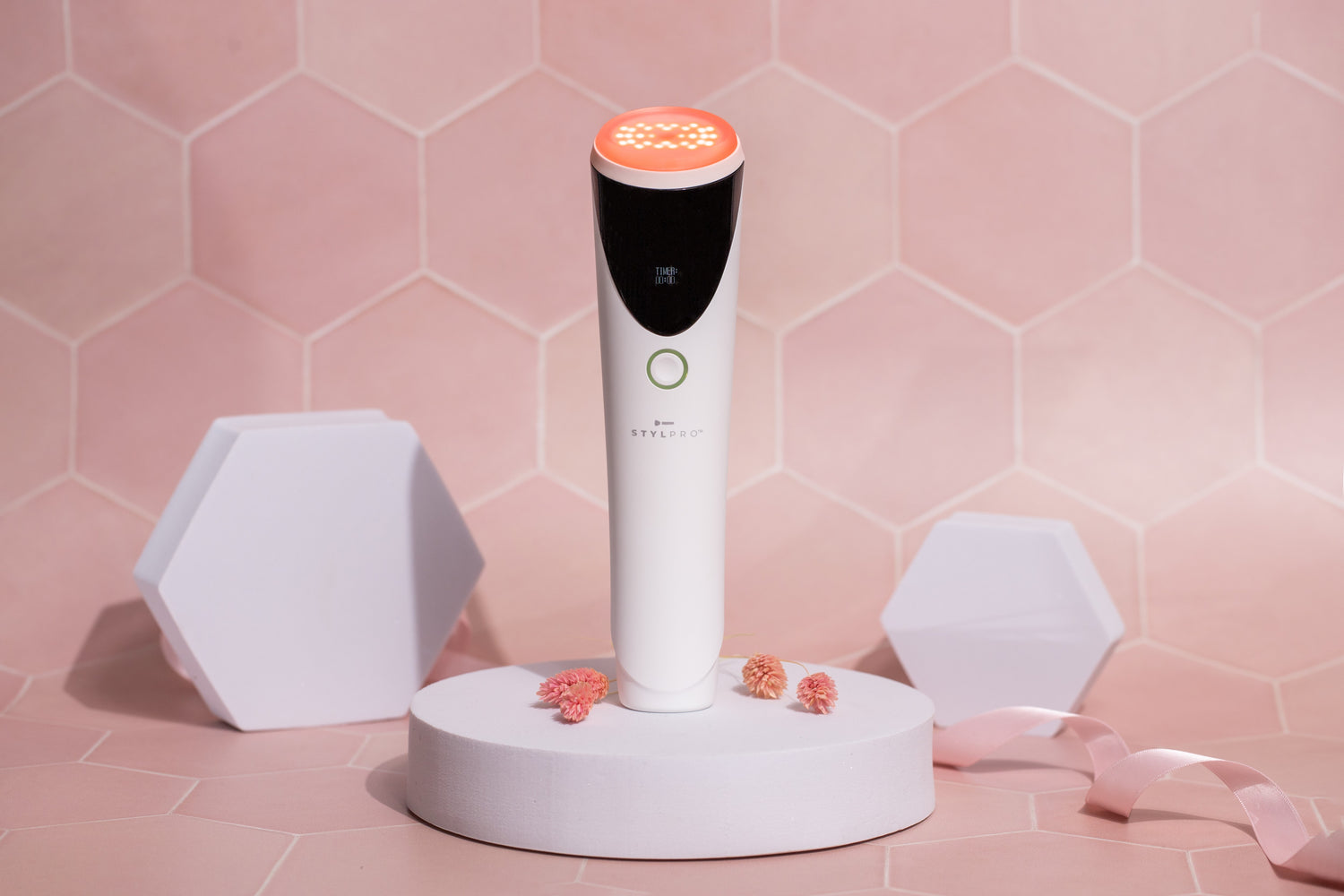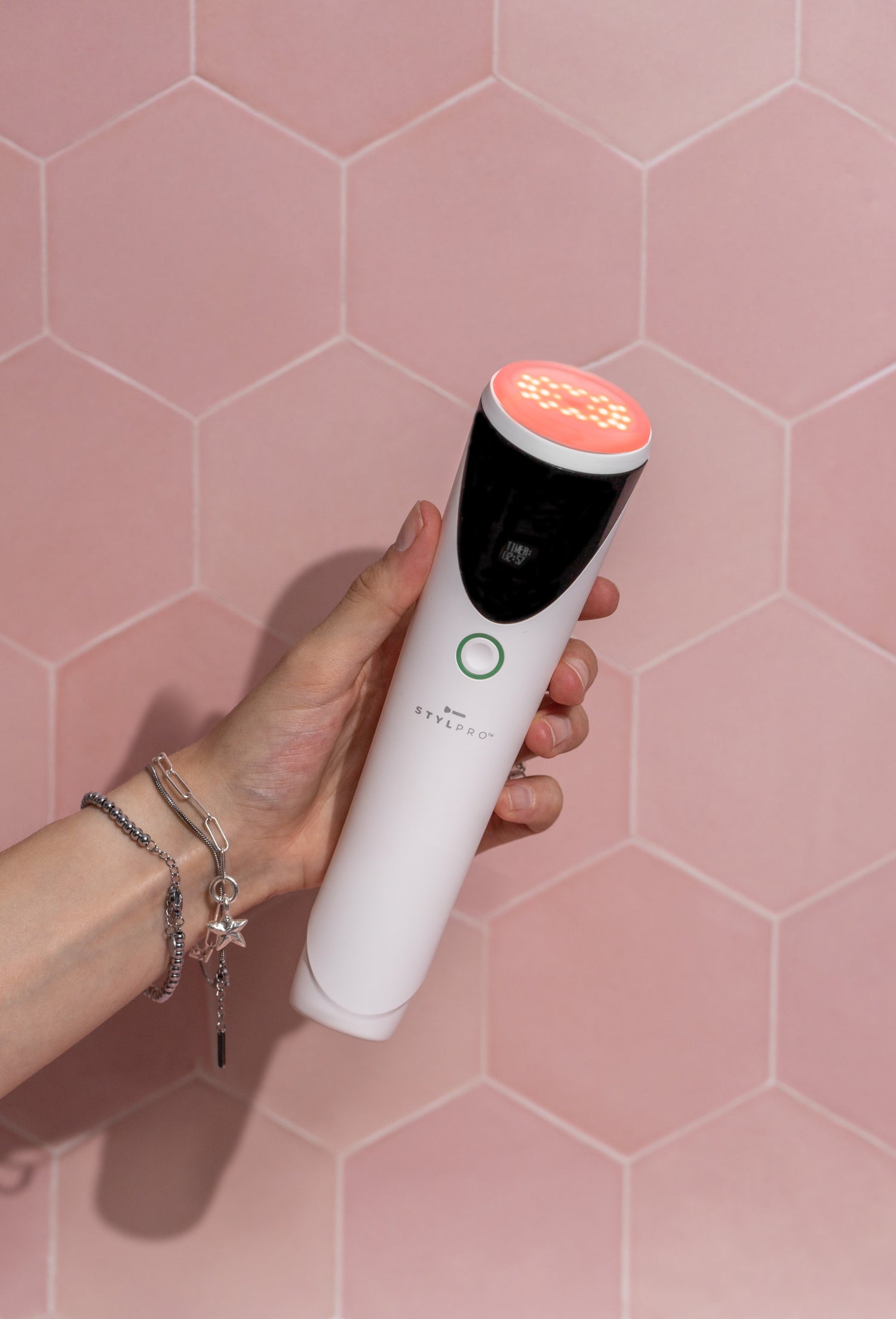 Want to know more?
How it works

STYLPRO Pure Red LED Light Therapy Facial Device is a portable red LED light therapy device that emits a soothing red and infrared LED light to enhance collagen production for a rejuvenated and radiant complexion.
Benefits

⭐Red LED light therapy promotes the regeneration of collagen and elastin, encouraging smoother skin
⭐Infrared light promotes heeling
⭐Helps to promote, smoother, firmer, and brighter skin
⭐No more hunting for batteries with the handy charging base
⭐Portable and easy to travel with
⭐Easy and simple to use
⭐Non-invasive and pain free
⭐Timer for perfect skincare sessions
Features

⭐625nm Red LED lights
⭐850nm Infrared lights
⭐Rechargeable battery
⭐Uses soothing heat technology
⭐Wireless
⭐Built in timer
⭐Touch sensor glass head
How do you use it?

Charging
🖤Place device into the base. Plug USB-C cable (provided) into the port at the back of the base. Attach to a USB friendly power source. When charging, a battery symbol will flash on the screen of the device.

How to use
🖤Take the device out of the base. Press the On/Off button to turn on the device. The On/Off button will light up green once switched on.
🖤Place the device on to the treatment area. The red LED and infrared lights will only turn on when you are touching the head of the device on your skin. Use on cleansed and dry skin for best results.
🖤Apply light pressure while slowly moving the device in a circular motion on treatment areas. The device heads surface temperature will slowly increase. Perform the treatment for 5 – 7 minutes on each area.
🖤Move from chin to cheek, left to right on forehead, top to bottom on neck and move around eye area from under eye to above eyebrow.
🖤Press the On/Off button to turn off the device. Wipe clean with slightly damp cloth and place into the base.
🖤Apply favourite moisturiser on to treated skin.
What do you get in the box?

✅1 x STYLPRO Pure Red LED Light Therapy Facial Device
✅1 x USB Charging Cable
✅1 x Charging Base
✅1 x Instructions
Choosing a selection results in a full page refresh.